Sell Your Landscaping Business Like a Pro.
Masterclass-level review of everything it takes to successfully exit a landscaping business.
Schedule your consultation today
Unlock Value From a Competitive Sale Process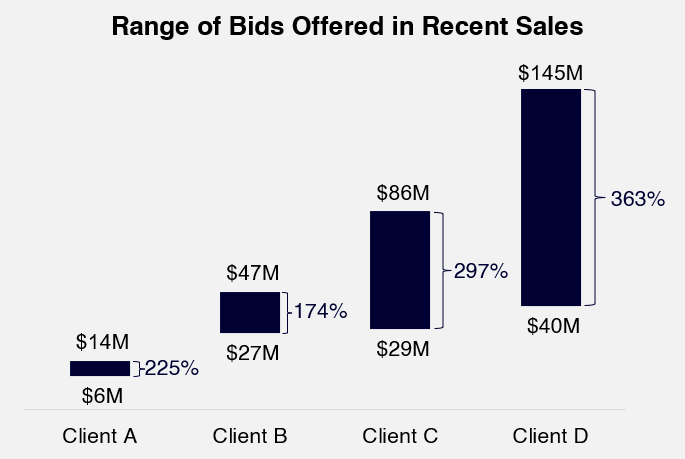 Our last four transactions saw a 265% difference between lowest and highest offers presented to sellers.
Buyers have different motivations and varying levels of willingness to pay.
Run a competitive process to find the right buyer for your business.
Topics Uniquely Relevant to Landscaping Services M&A Transactions

Facilities Services Deal Team
Focused exclusively on facilities services (landscaping, paving, HVACR, maintenance, etc.)
Schedule your consultation today